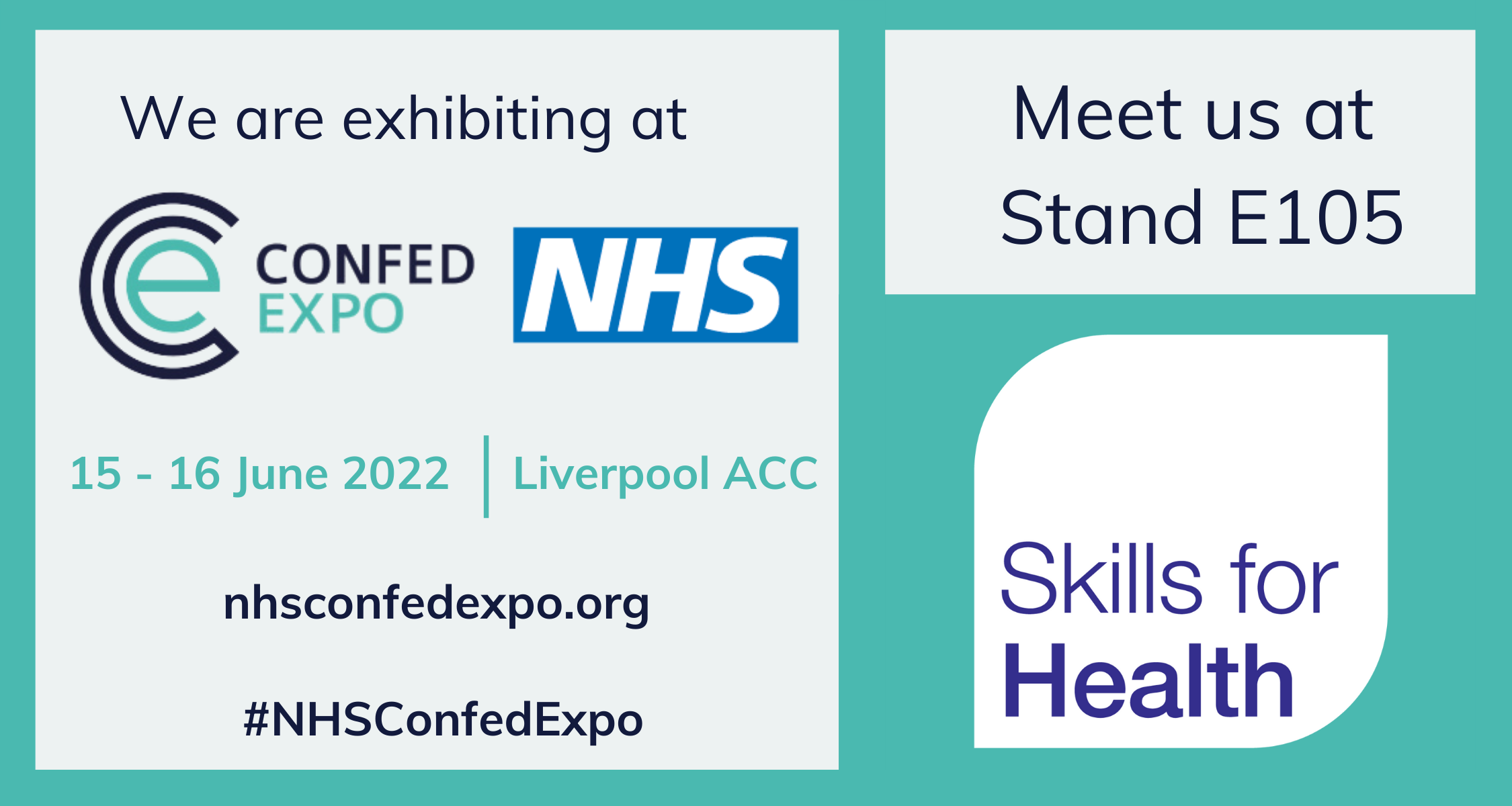 3 MINS
We're delighted to be exhibiting at NHS ConfedExpo which is taking place on 15th and 16th June in Liverpool. Our workforce experts will be on hand at the exhibition to showcase our latest tools, developments, and innovations. Come and say hello and let us help you find a solution to your training and people development needs. 
This year's upcoming event is set to be one of the biggest and most significant healthcare conferences in the UK, and will attract around 4,000 visitors, including managers and leaders from within the health and social care sector. 
Everyone here at Skills for Health is passionate about innovation, learning, and education, and NHS ConfedExpo 2022 is the perfect opportunity to encourage improvement and inspire change. We look forward to meeting some of you there, to discover how we can work better together and learn from each other.  
When
Wednesday 15th June and Thursday 16th June 2022 
Where
Stand E105, ACC Liverpool, King's Dock, Port of Liverpool, Kings Dock St, Liverpool, L3 4FP 
Join us
Come and visit us in the exhibitor area on stand E105 or book a meeting with one of our workforce specialists to find out how we can help meet your training and people management needs. 
Book a meeting slot with one of our experts to discuss
Learning Management Solutions
eLearning
eRostering
Compliance and Exception Reporting
Workforce Planning
Framework Development
Research & Evaluation Services
Book a slot
About Skills for Health
Skills for Health is a not-for-profit organisation committed to the development of an improved and sustainable healthcare workforce across the UK. Established in 2002 as the Sector Skills Council for Health for the UK health sector, it is the authoritative voice on workforce skills issues and offers proven solutions and tools, with the expertise and experience to use them effectively.