Apprentice of the Year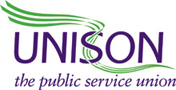 Hundreds of individuals have been nominated for the Our Health Heroes Apprentice of the Year award, sponsored by UNISON. Our prestigious panel of expert judges have whittled down the incredible nominations to just three, which will be announced at the virtual awards ceremony on March 23, 2021.
Meet our finalists
Sofia Goodchild is an Apprentice Partnerships and Integration Administrator from NHS Castle Point and Rochford CCG
Isa Ullah-Khan is an Apprentice Healthcare Assistant from Nottingham University Hospitals NHS Trust
Janine Pring is an Apprentice Respiratory Physiologist from North Bristol NHS Trust
Voting is now closed for this award category. Winners will be announced at the Our Health Heroes virtual ceremony on the 23rd of March.
How were finalists selected?
The Apprentice of the Year Award recognises and celebrates the significant contribution made by an apprentice within their organisation in the healthcare sector. This award shines a light on the bright stars of the future, with individuals who have not only gone above and beyond at their organisation, but act as advocates and ambassadors for apprenticeships as a route to healthcare careers, in both clinical and operational roles. Nominees will either be currently undertaking an apprenticeship or have completed it in 2020.
Assessment criteria
Being an effective colleague – being part of the team/supporting others (or proactively supporting the work of the team and others)
Putting their learning into practice
Demonstrating an impact on the organisation and/or team they work in
Caring and compassionate approach to those who use services
Identifying and undertaking innovations in their place of work
Having a positive attitude and willingness to embrace innovation and improvement
Being a strong role model for the organisation and its ethos
An ambassador for apprenticeships
Understanding how the apprenticeship has affected them personally
If you have any questions please email OHHAwards@skillsforhealth.org.uk