Apprentice of the Year Award 2019
Gold Winner: Patrick Onyema, a trainee nursing associate at North East London NHS Foundation Trust (NELFT)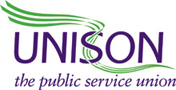 Apprentices working in healthcare are vital to support the high demand on the workforce, and often go above and beyond the call of duty. Previous winners of this award have shown a positive attitude and willingness to embrace their role in the workplace for the benefit of patient care and service delivery. Apprentices nominated for this award are not only ambassadors for their apprenticeship, but also the whole healthcare sector.
Patrick Onyema from the was awarded the gold award in the Apprentice of the Year category, to become one of only eight national winners at this year's ceremony after a close public vote.
Since joining the Dementia Crisis Support Team in NELFT in 2017, Patrick, a healthcare assistant currently training as a nursing associate, has been committed to delivering excellent patient care within the Dementia Crisis Support team.
In addition to the usual responsibilities of his role, Patrick has a keen eye for developing services for patients and has previously completed a quality improvement project which looked at reducing the use of antipsychotic medication for people with dementia in care homes, which he went on to present to the Alzheimer's Europe conference in Barcelona.
Patrick said: "I feel very privileged to have been voted to win this award. To me, this means so much and I am so humbled. It's clear that it's not the big things you do that make you great, but the little things you do in great ways."
Patrick fought off competition from two other finalists from across the UK after securing the most support via the public vote which decided the national winner.
John Rogers, Chief Executive at Skills for Health, said: "Congratulations to Patrick on being named national winner of the Apprentice of the Year award. Having read through the nomination which was submitted for Patrick and hearing more about his drive to improve services and care for his patients, I can see why the public voted for him to be our national champion. He is obviously a fantastic asset not only to the Dementia Crisis Support Team, but also to the trust."
Sophie Pomroy, a business administration and organisational development apprentice from Oxford University Hospitals NHS Foundation Trust took home silver and Ciaran Jones, a radiotherapy engineering apprentice at University Hospital of North Midlands, was awarded the bronze.
Find out more about the Our Health Heroes Awards here.